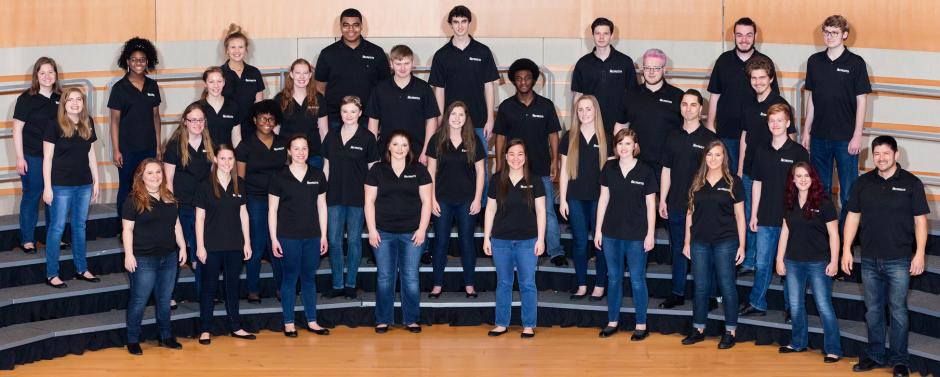 Music Educator Resources
Promote the power of singing! The Barbershop Harmony Society and Great Plains Harmony can be your partner in having a greater impact in your classroom and community.
Free Educators Guide
The free Music Educator Guide gives a brief overview of the barbershop style, including vocal production, ranges and transpositions, tuning, and interpretive considerations. If you did not sign up for this at our NDMEA booth you can do so here!
Free Sheet Music!!
We proudly provide free sheet music for everyone to enjoy. In addition to the Barbershop classics, you'll find music to help you celebrate birthdays, holidays, and more. Happy singing!
Become a Music Education Partner
Do you want to bring the fun of Barbershop to your classroom? Become a Music Education Partner and tap into a broad network of men and women who share your passion for song and harmony. The Barbershop Harmony Society appreciates that what you do makes better people, for life. We know that singing together in harmony builds bonds across divisions of race, gender, economics, and beliefs. We're here to support you with professional development resources, classroom materials and programming, and destination events that will energize students.
Grants
Through the Harmony Foundation's generous annual support of the Barbershop Harmony Society, we are able to provide grant opportunities that will create powerful community impact. While our grant program has historically focused on youth outreach, we have plans to expand to include other innovative projects.
Harmony University Scholarships!!
Harmony University (HU) is the Barbershop Harmony Society's premiere educational event. A week-long education experience for singers, educators, directors, and leaders, HU is located on the beautiful Belmont University campus in Nashville, Tennessee. You can even obtain CEU's for attending! Scholarship opportunities are available for music educators, front-line music directors, people 25 and under who want to participate in our Next Generation Chorus, and so much more. Click on the button below to learn more about all of our scholarship offerings.
For more information about Music Educator resources please visit www.barbershop.org.
(chorus photo above: The Recruits Chorus is an a cappella ensemble which resides in St. Louis, Missouri)
---